Is the Electoral College Outdated?
January 19 at 7:00 pm

–

8:00 pm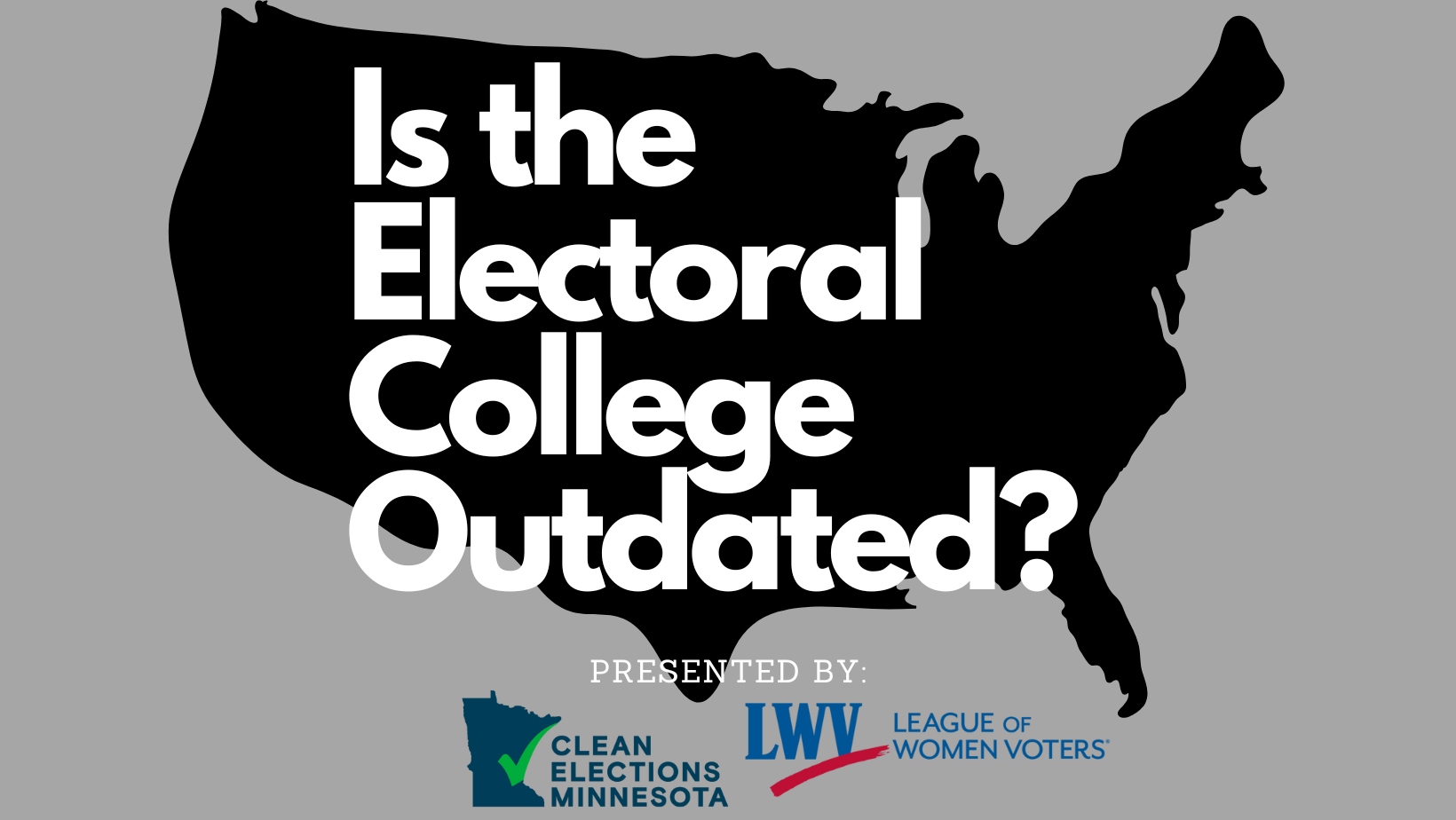 Join Clean Elections Minnesota and League of Women Voters of Minnesota for a conversation about the National Popular Vote!
Patrick Rosenstiel, a Minnesotan and National Chair of the National Popular Vote Compact and a nationally recognized figure in public affairs will be interviewed via zoom at 7:00-8:00 PM on Thursday, January 19, 2023. He'll be interviewed by Lori Sturdevant, an award-winning political reporter and editorial columnist for the Star Tribune.