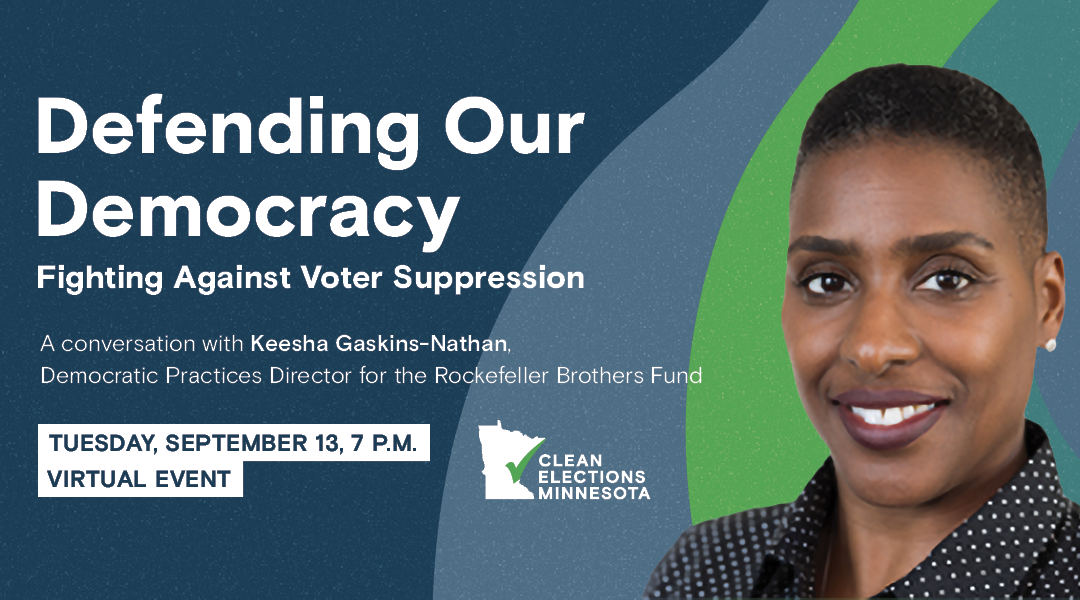 Earlier this month, we sat down with Keesha Gaskins-Nathan to talk about fighting voter suppression. Watch the full event below.
read more
Newsletter
Stay in the know about upcoming events, news, legislation, and ways to get involved.
No Results Found
The page you requested could not be found. Try refining your search, or use the navigation above to locate the post.
We are dedicated to educating Minnesotans about ways to maintain and enhance the democratic power of ordinary citizens.